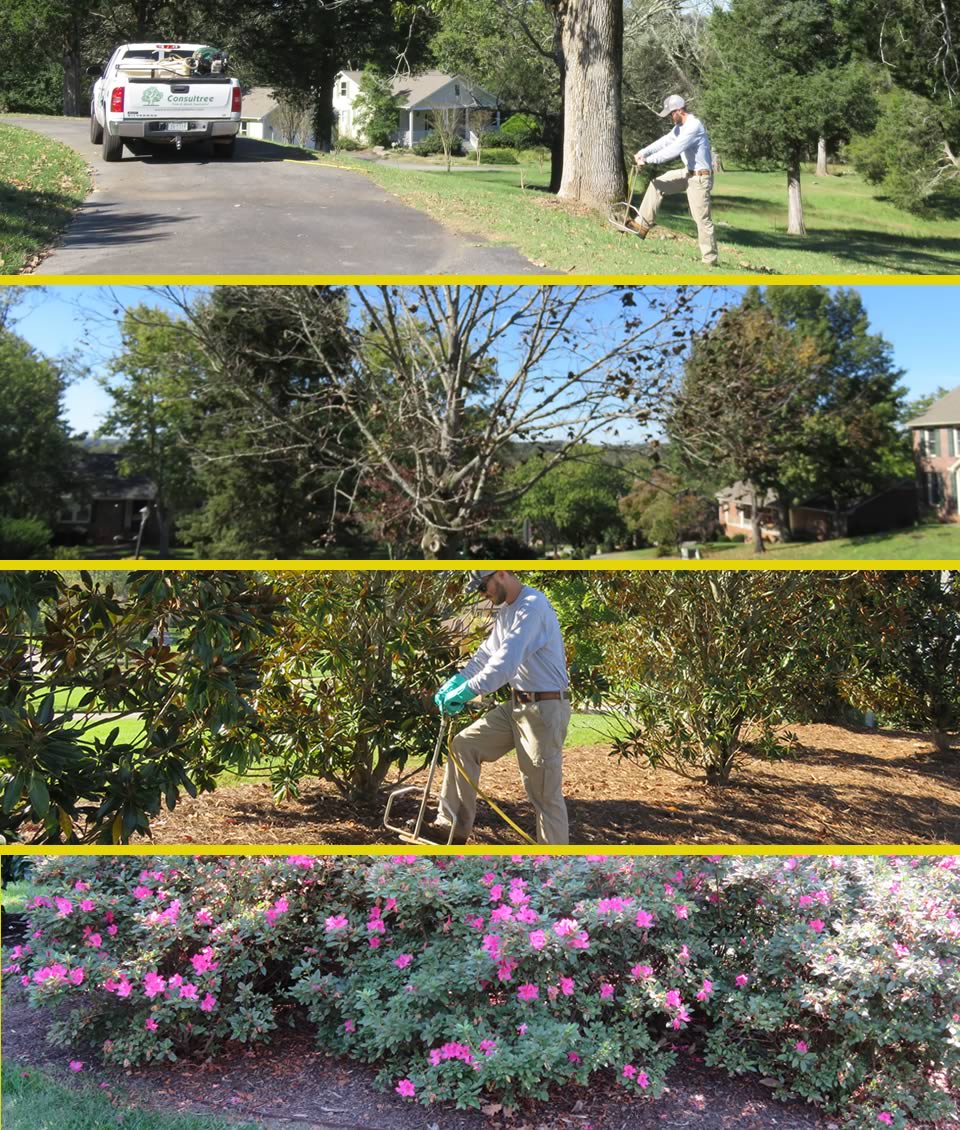 We can improve and restore your trees' health with our state-of-the-art environmentally friendly fertilization and soil therapy programs.
Mature Tree program
Mature trees like any other mature organism have specific health requirements to ensure their long term health. Let one of our arborists assist you in developing the right strategy for the long term care of your mature tree.
Drought program
East Tennessee has suffered from one of our worst droughts in 2016 in recent history. Drought kills roots on young and old trees and prevents them from surviving. Our drought program is specifically designed to use beneficial native fungus and macro nutrients to encourage new root growth for your trees and shrubs.
New Tree and Shrub Fertilization
New trees and shrubs are often over fertilized their first season within a landscape. With our expertise, we will determine the best fertilizer and plant additives to aid your trees in shrubs through the installation process and will allow them to thrive.
Acid loving plant program
Many of our trees and shrubs are acid loving and must have specific fertilizers to meet their growth requirements. We have designed an acid loving fertilization program that is specifically designed to maximize blooms and overall plant health.
Custom soil fertility programs
Allow us to test your soils to determine what nutrients are deficient or how low the organic matter is within your soils. We will then provide a specific fertilization program that best benefits your trees and shrubs.